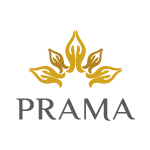 Prama Sanur Beach Bali
Provides an inimitable setting for those who long for an idyllic getaway that offers family fun or just plain relaxation. With sandy beach-front, beautiful gardens and soothing ocean views, Prama Sanur Beach Bali offers the best of Sanur at your convenience.
Pool Villa Club Bali
Just a step to the magnificent Mertasari Beach, the villa included a luxurious bedroom overlooking a 1,000 sqm of lush Balinese gardens and its private pool, Jacuzzi, open kitchen, dining area, and Balinese gazebo.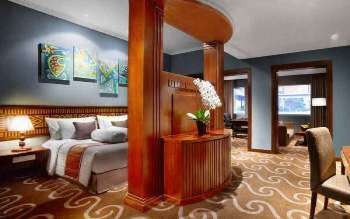 Prama Grand Preanger Bandung
Situated in the center of Bandung's commercial district. Prama Grand Preanger Bandung is the right venue for the meeting & leisure. Boasts comfortable rooms and an array of modern facilities to suit all your needs.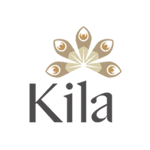 Kila Senggigi Beach Lombok
Set in 12-hectares of lush tropical gardens, there are 150 uniquely styled rooms and bungalows to serve as the starting place of your tropical exploration.
Pool Villa Club Lombok
167 square-meter 2 level private villas with private garden, direct access to the river-style swimming pool, balcony, jacuzzi, and more. The ultimate tropical vacation.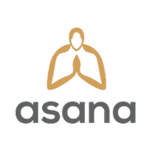 Asana Grove Yogyakarta
The best choice for business and leisure travelers who come to visit the cultural city, Yogyakarta. This homely hotel provides complete and comfortable facilities.
Contact Us
​Aerowisata Hotels & Resorts 
Aerowisata Building 1st Floor, Jl. Prajurit KKO Usman & 
Harun No. 32, Jakarta 10410, Indonesia 
T: +62 21 345 3111 E: info@aerowisatahotels.com
WHY BOOK ON AEROWISATA HOTELS?
BEST PRICE Guaranteed
If you find cheaper elsewhere, Aerowisata Hotels will match the rate and add a 10% discount.
EXCLUSIVE Offers
Enjoy exlusive offers and pre-sales by subscribe to our newsletter.
Most EASIEST Payment
Aerowisata Hotels provide various payment methods for transactions.
Loyalty MEMBERSHIPS
More than just a loyalty programme, Aerowisata cares for you throughout your stay.